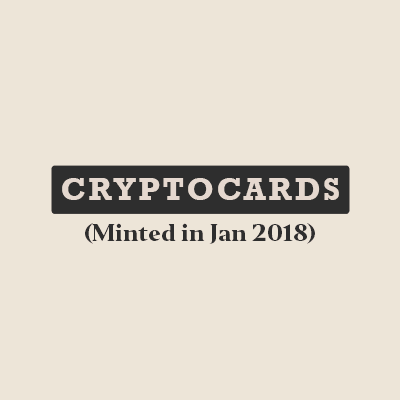 The Cryptocards collection was created at the dawn of what is considered cryptoart or NFTs today being minted on January 2018.
It is the only NFT collection chronicling the history of Bitcoin until Jan 2018 with 64 cards with a total supply of 8.451.
The initial CryptoCards were issued as a E…
Show more
Price Movement
Watch The CryptoCards Collection (2018) on Floor!
Market Stats
News
Get more The CryptoCards Collection (2018) news