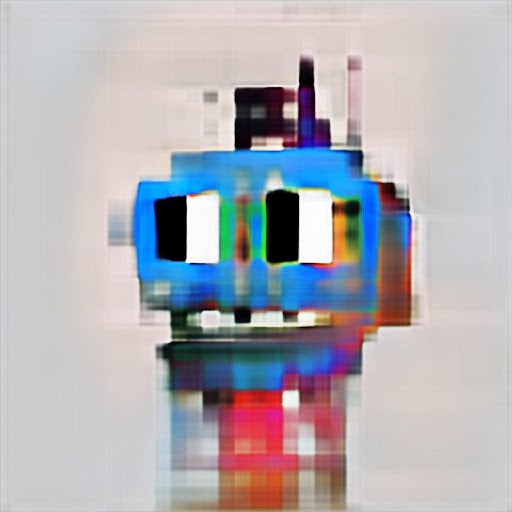 Training Data for AI Portrait of Rinkeby Nouns.
1 of 64 animated GANs used by my painting robots to imagine and paint a portrait of Nouns. The robot's AI was trained on the Rinkeby Testnet Nouns, Noun V2s, and Noun V3s ahead of the upcoming launch on Mainnet.
Collectively known as the nounGAN…
Show more
Price Movement
Watch Noun GAN Study on Floor!
Market Stats
News
Get more Noun GAN Study news