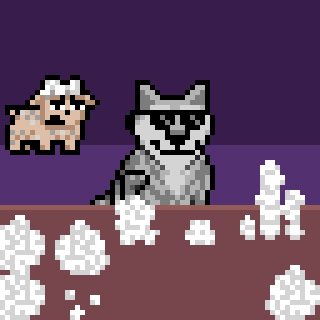 ⚠️ Prospective Purchasers: The Sheep or Wolf you are purchasing may have little Energy and require recharging in a Bathhouse (using WOOL) to play the game.
🔥 Gen 0 & 1 Sheep Burned as of 01/15/22: 501
Thousands of Sheep and Wolves compete on a farm in the metaverse….
Show more
Price Movement
Watch Wolf Game on Floor!
Market Stats
News
Get more Wolf Game news